oughties .html
99.01.24 ( d5
To Ted Nelson Home Page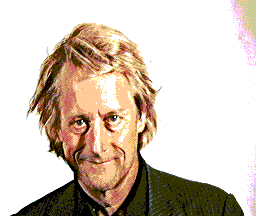 What should we call the next decade?

Everybody's wondering.

Columnists are pondering.

We all agreed on how to pronounce the '20s, the '30s, the '40s, the '50s... and the '90s.

But what about the '00s?

I think the answer is obvious as soon as you think of it:
either:


THE OUGHTIES!*
or
THE NAUGHTIES!*


* To my younger friends: both "ought" and "naught" are old-fashioned or British ways of saying "zero".

The time for everything that Ought to be? ... Or will it all have been for Naught?

Or combine 'em into
THE NAUGHTY OUGHTIES?!

Two other pronunciations* I'd suggest-- depending on what the times are like--

* If we look at the 00s as letters rather than numerals.




Ted

99.01.24

.
.